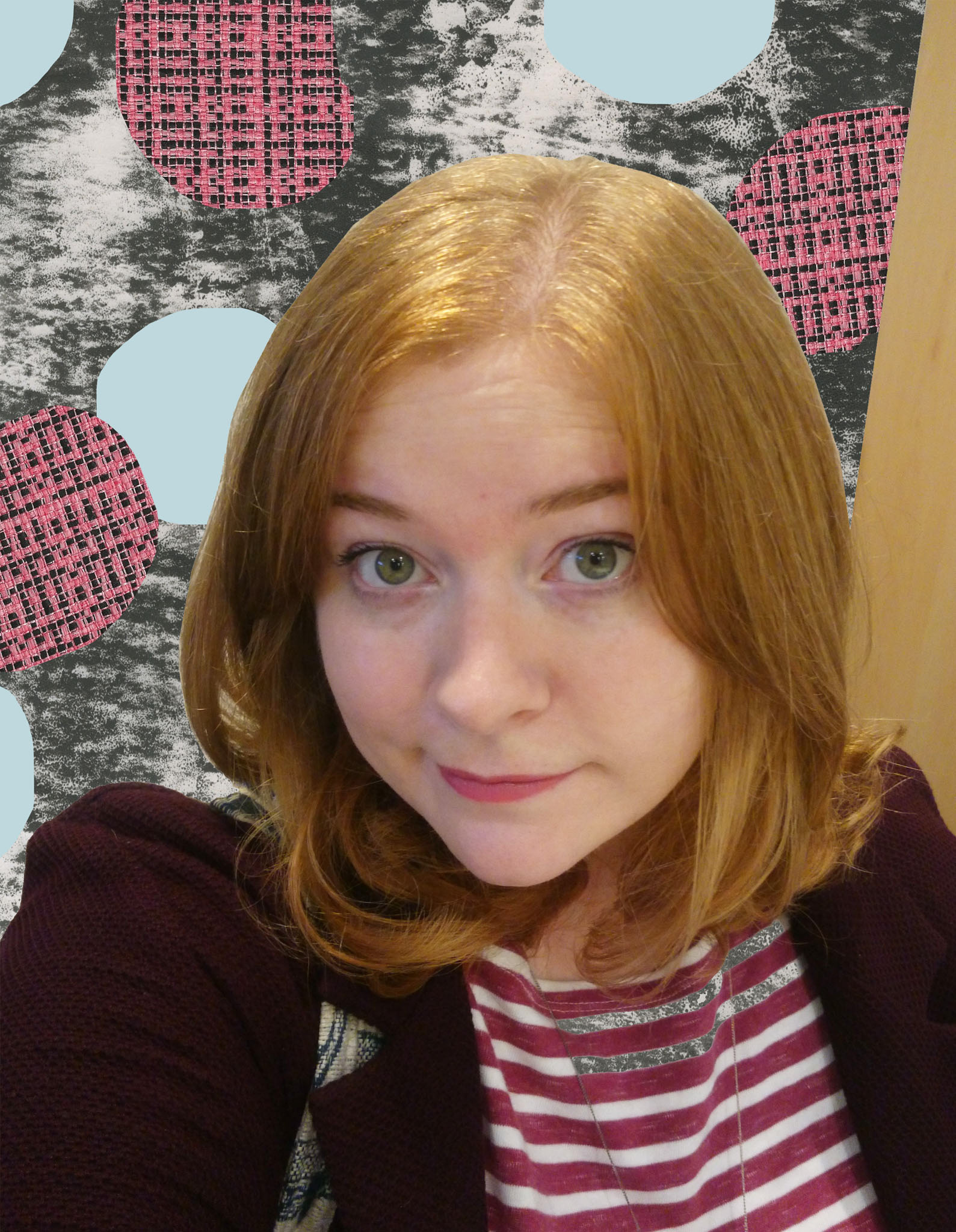 Sarah Bissell is an illustrator living and working in Scotland. 
Working in a variety of media such as collage, printmaking and digital art her artwork tends to focus on the importance of colour and textures. She is also a trained bookmaker and enjoys incorporating text with imagery in various ways. Themes of her work include mental illness, synaesthesia, space and memory often tackled in a surreal manner.
She enjoys working with agencies, art directors and various corporations to create eye-catching illustrations ready for publishing. She also enjoys collaborating with other artists and frequently organises group exhibitions and workshops with other creatives.
Sarah gained a Masters degree in illustration from Edinburgh College of Art and she has previously worked as a screen printer and laser cutting technician. She also has a BA Hons degree in Illustration from Duncan of Jordanstone College of Art in Dundee where she is originally from.  
She was a winner of the Print Futures Award in 2016 which lead to her starting her own risograph printing and design business. She was also selected to teach at a residency in Italy held by the Lumen Collective in 2017.
Sarah has interned with Hato Press in London and held residencies at Edinburgh College of Art, Lumen Atina Residency Program and St Margarets House. She frequently illustrates for various magazines and enjoys the challenges of editorial illustration.
She has been the owner of risograph print and design studio The Gutter Press since January 2017. 
To contact Sarah to discuss her work or a possible commission, email sarahbissell@live.co.uk